Group Futures Fund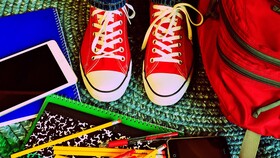 Grants should generally support the core mission and commitments of GSACRD these include:
Promote or enable excellence in learning Evoke and/or promote passion and engagement
Support innovation in the classroom
Promote faith, relationships, community spirit and hope.

Building Better Futures - One Student at a Time
About the Group Futures Fund
The GSACS Education Foundation Group Futures Fund Grant Program is designed to help fund unsupported school or classroom needs that demonstrate the enhancement of learning opportunities, evoke or promote passion and engagement in our students, support innovation within the classroom, promote faith, foster the development of relationships with one another and with God, and build community spirit and hope. These grants are supported through the fundraising activities of the foundation and its volunteers. Consider joining our Foundation Board to see how we can work together to build better futures.
GROUP FUTURES GRANT APPLICATION
Please note: the application deadline has been extended to May 30, 2019, for this year. The normal deadline for this grant is April 30 of each year.